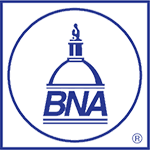 The LA Law Library is pleased to offer our in-house users the BNA Tax Practice Library.
Please be advised you will be accessing the service through the library's account.
Consequently certain information in the account will be accessible by other in-house library users, such as Search History log, Client or Project names, etc.