The Library is governed by a seven-member Board of Trustees who set policy and appoint the Executive Director. The Board consists of five Superior Court judges appointed by the Presiding Judge of the Superior Court of Los Angeles County and two attorneys appointed by the Board of Supervisors.

Hon. Mark A. Juhas
President, Board of Trustees
Superior Court of California, County of Los Angeles
Term expires: March 25, 2023

Judge Juhas earned his law degree from the University of Puget Sound School of Law in Tacoma, Washington which was later acquired by Seattle University. He was a clerk for a firm in Tacoma then became a personal-injury defense attorney for the Los Angeles firm Harrington, Foxx, Dubrow and Cantor. He was an associate when he started in 1979 and became a partner in 1985. He worked there until being appointed to the Los Angeles Superior Court in 2002.

He currently chairs the Family Law Curriculam Design committee for the Center for Judicial Education and Research (CJER) and sits on CJER's governing board. He regularly teaches for, among others, The Los Angeles Superior Court's education program, CJER, the Los Angeles County Bar Association, and Southwestern Law School. He is currently a member of the State Bar of California's Access to Justice Commission and is co-chair of the Modest Means Incubator Working Group as well as chair of the Judicial support committee.
---

Hon. Michelle Williams Court
Superior Court of California, County of Los Angeles
Term expires: March 25, 2023

Prior to being appointed to the Superior Court of Los Angeles by Governor Jerry Brown in 2011, Judge Court worked for Bet Tzedek, a non-profit legal aid foundation, as vice president and general counsel from 2002 through 2012. She was a Senior Associate at Milberg LLP, from 2000-2002 and served as a community builder fellow and civil rights specialist for the U.S. Department of Housing and Urban Development from 1999-2000. She was also a litigation associate for Litt and Marquez from 1995-1999. Judge Court earned her Juris Doctorate degree from Loyola Law School in 1993, and a Bachelor of Arts degree from Pomona College in 1988.
---

Kenneth Klein, Esq.,
Jenner & Block
Term expires: December 31, 2023
Mr. Klein joined the Los Angeles office of Jenner & Block LLP in 2011. Prior to joining Jenner & Block he was with Hogan & Hartson, now Hogan Lovells. As a trial lawyer specializing in complex business litigation, Mr. Klein has served as lead counsel in a wide range of cases in both federal and state courts. Previously, he was a partner at Riordan & McKinzie, where he chaired its litigation department.
Mr. Klein writes frequently for the Los Angeles Daily Journal on litigation and trial techniques.
---

Susan Steinhauser, Esq.,
Term expires: December 6, 2023
Ms. Steinhauser has served on the Board of Trustees since 1997 and as its President between 2002 and 2014. Ms. Steinhauser helped to establish the original Library's Friends group, managed the 50th anniversary of the dedication of the Library's Main Building and it's naming for Mildred L. Lillie, Justice, California Court of Appeals. She continues to serve as an essential link between the Friends of the LA Law Library and the Board of Trustees.
Ms. Steinhauser serves on the Library of California Board and chairs its Legislation Committee. She has a distinguished record of public service. She has served as President of the Los Angeles City Fire and Police Pension System Board. She is the founding Co-Chair and Past President of the Los Angeles Women's Appointment Collaboration, a non-partisan coalition that supports women seeking appointed office. She has lectured widely on the appointment process. She is also a Charter Founder of the Los Angeles Women's Foundation and an active member of Women Lawyers of Los Angeles. Ms. Steinhauser is a strong supporter of education and the arts.
---

Hon. Michael L. Stern,
Term expires: December 31, 2025
Judge Michael L. Stern was appointed to the Los Angeles Superior Court in 2001 and has been assigned to civil trial court assignments. He has presided over civil trials in Department 62 in the Mosk Courthouse since 2004. Judge Stern has authored a number of articles on legal subjects, including articles on Abraham Lincoln as a lawyer, Mark Twain's works about the law and Los Angeles trials as well as comments on trial practice and court funding. He is a frequent speaker on legal subjects and serves as a mentor at Los Angeles high schools, colleges and law schools. He is a graduate of Stanford University, Harvard Law School and holds a masters degree in legal history from Boalt Hall, Berkeley Law School.
---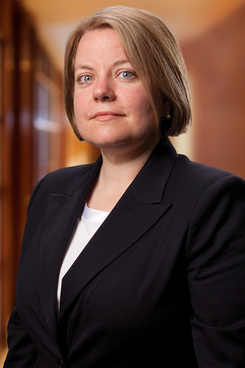 Hon. Laura A. Seigle
Term expires: January 26, 2027
Judge Laura Seigle was appointed to the Los Angeles Superior Court in 2015, has been assigned to family law and civil courts, and currently is assigned to the Spring Street Courthouse. Prior to her appointment, Judge Seigle was a partner at Irell & Manella LLP and clerked on the United States Court of Appeals for the Ninth Circuit. She serves on the Library Foundation of Los Angeles' Board of Directors, the Board of Governors of the Women Lawyers Association of Los Angeles, and the Yale Law School Association Executive Committee. Judge Seigle regularly teaches on a variety of topics including civil law, evidence, and professional ethics. Judge Seigle graduated from Yale Law School and Harvard University.
---
Hon. Rosa M. Fregoso
Term expires: April 19, 2027
Judge Fregoso began her legal career in 1992 at the Legal Aid Foundation of Los Angeles (LAFLA). In 2007, she joined the Los Angeles Alternate Public Defender's Office. From 2011 to 2022, Ms. Fregoso practiced Trusts and Estates law as a solo practitioner, associate attorney at Velasco Law Group, and Of Counsel at Wright Kim Douglas. She was appointed to the Los Angeles Superior Court in June 2022.
She currently serves as a Commissioner on the California Access to Justice Commission (CalATJ). She is a member of the Latina Lawyers Bar Association (LLBA), and the Mexican American Bar Association (MABA). In 2017, Ms. Fregoso was named a "Latina of Influence" by Hispanic Lifestyle, in recognition for her support and commitment to promoting positive images of the Latino community.
She received her Bachelor of Arts (B.A.) degree in Political Science from the University of California, San Diego. She received her Master of Arts (M.A.) degree in Latin American Studies from the University of California, Berkeley and her law degree (J.D.) from the Berkeley School of Law at the University of California, Berkeley in 1992.