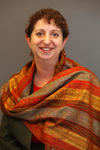 Welcome to LA Law Library's new website – one of many ways of accessing the legal research services available here at the second largest public law library in the country.
Our mission at LA Law Library is simple. Through our extensive collection, reference librarians and research services, we are here to meet YOUR needs. Whether you need guidance on navigating the courts for an upcoming hearing, conference room space for a client meeting or court documents on a recent case, you'll find that LA Law Library has what you need.
We are building a vibrant community education center here at LA Law Library. In the last year alone, we've added digital resource stations at courthouses around the county, enhanced our MCLE and public class offerings, and expanded public events at our Main Library in downtown Los Angeles.
Take some time to explore what we have to offer. Visit our locations. Search our online catalog. Take a legal research classes. You'll be pleasantly surprised by what you discover.
I look forward to seeing you at the Library!
Sandra Levin,
Executive Director